What is Hospital Dentistry?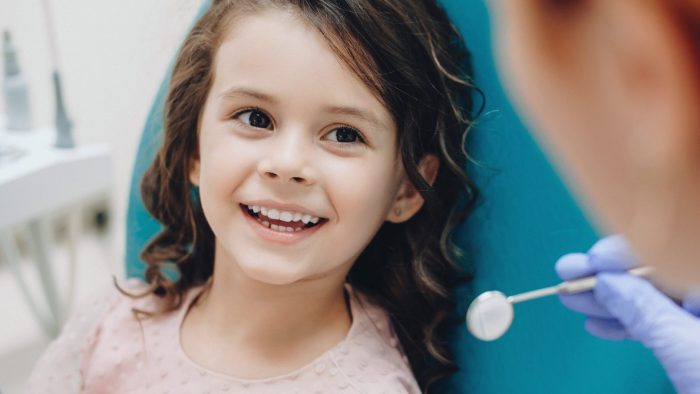 While sedation dentistry options like laughing gas or oral medications work for some of our patients, they don't for all. That's why our pediatric dentists recommend hospital dentistry should it prove necessary.
Before a recommendation is made, however, our dentists will individually evaluate your child. We'll take their dental as well as behavioral needs into consideration. If your child will benefit most from this route, we will walk you through the process beforehand.
Keep reading to learn more about hospital dentistry and why it could be right for your child.
The Purpose of Hospital Dentistry
Hospital dentistry is reserved for instances where a patient possesses a condition that may make treatment in our regular office difficult. This could mean the child has a specific disability, high anxiety, or simply requires extensive procedures.
Our pediatric dentists will make a thoughtful decision on whether hospital dentistry is needed or not. Your child may benefit from being in a hospital setting and having their number of dental visits reduced because of it.
In-Office Alternative
If it is determined that your child requires general anesthesia during treatment but the hospital setting is stressful, our office now offers a solution.
Thanks to
, our pediatric dentists can have a licensed dental anesthesiologist present with them in the room. The anesthesiologist will supply all necessary equipment to our office that is needed to complete the general anesthesia.
Be sure to ask our pediatric dentists about this option if your child struggles with dental treatment but the hospital is not feasible.
Type of Sedation Used
For ease of treatment,
is used in hospital dentistry. General anesthesia helps to keep your child safe and comfortable while dental work is performed. It is especially useful when your child needs several procedures done in one day.
Thanks to the
, your child will feel no pain during their procedure and will be completely relaxed. If you have questions about how to prepare your child for general anesthesia, our pediatric dentists would be happy to provide advice.
When it is Needed
The need for hospital dentistry is evaluated on a case-by-case basis. Our goal as pediatric dentists is to recommend what is truly best for our patients and their oral health. We wouldn't want to suggest your child receive dental care in a hospital setting if it's not necessary.
We tend to bring up the topic of hospital dentistry when a child has:
High levels of situational anxiety or other related anxieties
Disabilities
Extensive treatment needs
Uncooperative or disruptive behavior that makes dental work difficult
Cognitive immaturity
Specific medical conditions
Our pediatric dentists will never go through with hospital dentistry if you and your child are not also on board. We aim to provide a positive patient experience and this can only be achieved if everyone involved feels heard and understood.
How to Prepare at Home
Before your child arrives at the hospital or outpatient facility, you will need to monitor their eating and drinking. These instructions will come from either our dentists or hospital staff. It's important that this set of rules is followed the day prior to your child's procedure(s).
Depending on the age of your child, the rules may differ. However, all children need to stop eating solid foods by midnight the day before. They should also stick to clear liquids a few hours before the procedure(s). Be sure to consult with hospital staff or a family doctor on medications that your child is currently taking.
What to Expect After
General anesthesia can have a lingering effect on your child after their dental work has finished. Side effects can last hours, though every child is different.
It's common for children to feel a bit dizzy or tired as they recover. But, there is no need to worry. Aside from our dentists, trained staff will be there to assist and check vital signs as your child wakes up.
After anesthesia, your child may feel:
Numbness in their throat, mouth, and nose for 30-45 min. after their procedure
A slight soreness in their throat, gums, and mouth
Dizzy or nauseous
For about 30-40 minutes following the procedure, keep a close eye on your child as they eat or drink. It is wise to stick to only soft foods hours
.
Dedicated Care for Your Child
If your child struggles with dental visits and sedation methods like laughing gas are not enough, our pediatric dentists in Grandville, MI, may suggest hospital dentistry. We want you to be aware of any decision made regarding your child so a discussion will be had before moving forward with treatment.
If you have questions about hospital dentistry or would like to make your child's next appointment, call Grandville Pediatric Dentistry at (616) 531-3430. You can also complete our online contact form.