How Can Diet Affect Oral Health?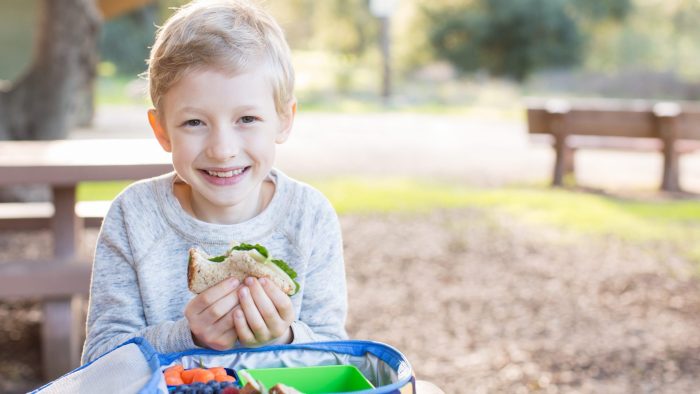 What your child eats affects their entire body of course, but food plays a role in their
as well. Feeding your child nutritious grains, greens, and more helps to build strong teeth devoid of harmful cavities.
Understanding the risk that sugar poses can help you, and your child, to have a more responsible relationship with foods that contain high levels of it. Children aren't likely to grasp how a balanced diet will benefit them in the long run but it is something you can teach.
In this blog, we'll be discussing how sugar can affect your child's oral health, ways to cut down on sweets, and healthy foods to stock up on at home.
Sugar and Cavities
Whether you're aware or not, most foods are composed of some type of sugar. Yes, even healthy foods like vegetables, milk, or fruit contain a level of sugar inside of them.
This sugar, if not moderated or followed up with proper oral hygiene, can lead to tooth decay and result in your child needing dental fillings. But how could cavities arise from eating sugar?
Well, after your child consumes a sugary food, the bacteria on their teeth turns it into acid. This acid starts to harm tooth enamel and over time can result in decay or cavities. Prevent damage to baby teeth by giving your child water over juice, limit snacking, and giving treats in moderation.
Tips on Cutting Sweets
It's a well-known fact that sugar can be addictive. As humans, we are born predisposed to wanting sweet things and even as adults it can be hard to quell cravings.
Children can have sugary foods in moderation or on special occasions, but they should not be enjoying them multiple times a day, every day. It is also important to encourage teeth brushing after a sugary food item is consumed to reduce your child's cavity risk.
So, how do you limit the number of sweets your children eat? It's easier than you think. It is crucial, however, that you remain firm and do not regularly give in to your child's demands for sweets. Rewards can exist of course, but sugary foods shouldn't be a central part of their diet.
A few helpful tips to limit your child's sugar intake include:
Stocking up on low-sodium, low-sugar, and low-fat products at home
Focus on serving more fruits and vegetables during the day
Cooking more at home so you have control over what is served
Packing healthy snacks for times when you and your family are away
Eliminate or greatly reduce sugary drinks like sodas, juice, etc.
Foods to Reach For
When you walk through the aisles at the grocery store, it can feel a bit overwhelming. You know you need food for weekly meals but are unsure of where to start. There are so many options to choose from and your child is likely to point to all the sugary products.
For a oral health.
, it is best to focus on acquiring foods from 4 major categories. Those include fruits and vegetables, grains, dairy, and lean proteins. Filling your child's plate with a variety of these components will not only satisfy their growing body but improve
Promote healthy teeth and gums at home with foods such as:
Oatmeal
Whole wheat bread
Brown rice
Fruits and vegetables (i.e., oranges, strawberries, tomatoes, peas etc.)
Low-fat or fat-free dairy products
Lean beef, skinless poultry, or fish
Eggs
Beans
Nuts and seeds
Make an Appointment
Giving your child healthy foods to eat in combination with regular tooth brushing and flossing will result in a strong set of teeth. Outside of the home, visit our routine dental cleaning every 6 months for additional oral care.
, for a
Request your child's next appointment via our online form or call Grandville Pediatric Dentistry today at (616) 531-3430.