4 Reasons Why Teens Should Still See a Pediatric Dentist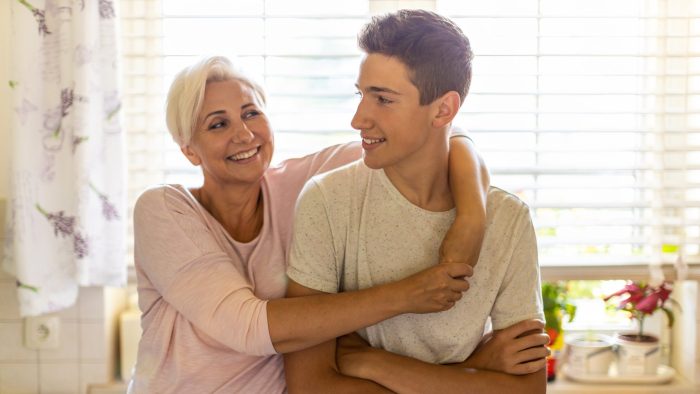 It's easy to think that your teenager is too old to have an appointment with one of our Grandville pediatric dentists. Quite the contrary. There are a few ways they can benefit from our professional care well into their teenage years.
Here are 4 reasons why your teen shouldn't skip out on seeing a pediatric dentist just yet.
Is There a Cutoff Age for Pediatric Dentistry?
In a way, yes, but it is much later than most people think. Our pediatric dentists recommend patients continue visiting our Grandville pediatric dental office until around their 16th birthday.
While we would love to take care of your child as they continue to mature, we only perform one more checkup after they turn 16. This is so they can get established in their own dental home before they leave for college or move away.
Your Teen Should Continue Seeing Our Dentists Because:
1) Their Jaw and Face Are Still Growing
Just as their bodies grow, so do their jaws and face! Sure, their baby teeth are all gone and they have a smile that consists of permanent adult teeth. However, this doesn't mean the structure of their mouth and face aren't still taking shape.
Monitoring growth changes such as these is best handled by our pediatric dentists. In fact, it is part of our training to do so. We can pay close attention to how the entire mouth is progressing during each dental exam and note any bite issues or teeth crowding.
2) We Can Give an Orthodontic Evaluation
Around when your child turns 7, our pediatric dentists will begin to assess whether orthodontic treatment is necessary. We'll mainly pay attention to how their jaw is growing in relation to their permanent teeth as an issue there could result in crowding, impaction, and poor bite.
If it looks like braces are in your teen's future, we'll recommend a trusted orthodontist in the area. Throughout their treatment, our pediatric dentists can coordinate with the orthodontist to ensure the teeth underneath their braces are cared for properly.
3) Incoming Wisdom Teeth Require Assessment and Care
For most, tooth extraction.
come in between the ages of 17-25 and result in pain and crowding. Our pediatric dentists will keep an eye on the molars as they erupt for your teen and if they appear impacted or there's not enough room, we'll recommend
If the wisdom teeth are still below the gum line but need to come out, this may mean a referral to an oral surgeon. We'll help them keep the area clean in the meantime as it can prove to be a vulnerable place for bacteria to grow and cause cavities.
4) They Can Benefit From Our Oral Health Advice
We're sure you've noticed this already, but teenagers are trying to become more independent and self-sufficient as they grow. They're becoming their own people and really learning who they are. As they change and develop, however, it's important that their
does not fall by the wayside.
At each visit, our pediatric dentists can help your teen learn to take care of their own smile as they move through life. We can offer professional advice on foods to eat for healthy teeth, how to handle their dental needs at home, and what they can do to protect their teeth while playing sports.
Schedule an Appointment for Your Teen
Your teen may feel that they've outgrown the pediatric dentist's office once they get to a certain age. Despite this, they are still welcome and frankly, our pediatric dentists in Grandville, MI, encourage teenagers to continue using our services until they reach 16 years old. Call Grandville Pediatric Dentistry today at (616) 531-3430 to request an appointment for your child.