How Safe is Laughing Gas for My Child?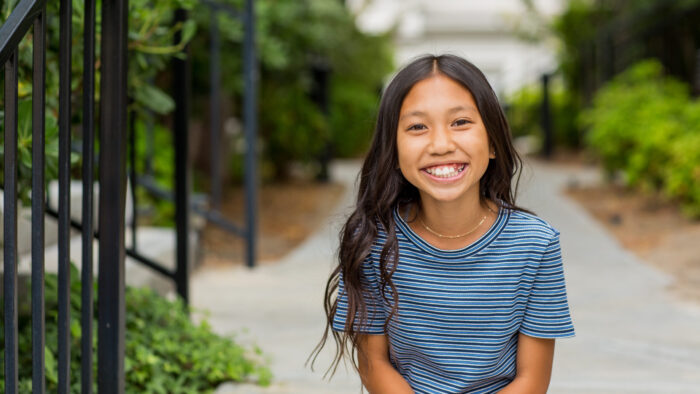 Going to the dentist can be a scary and intimidating experience for a young child. There are new people, a lot of things to look at, and unfamiliar requests being asked. With everything considered, it's completely understandable when your child exhibits fear ahead of an upcoming appointment.
Fortunately, there is a safe and controlled option for your nervous child: laughing gas. Odds are you've heard of it before and have experienced it in the past. Laughing gas is a form of that is inhaled through a mask placed on the nose during treatment.
At Grandville Pediatric Dentistry, our dentists want to give your child the best care possible. If they are feeling a bit uneasy about a specific procedure or even a general cleaning, laughing gas may be the right choice for them.
In this blog we'll be discussing 3 particular benefits of laughing gas and why it remains a safe option for your anxious little one.
Reduced Anxiety
As mentioned above, the administration of laughing gas helps to reduce your child's level of anxiety while our dentists perform treatment. Once your child starts to inhale the gas, they will begin to feel a relaxed sensation in moments.
Typically, children feel a bit sleepy after they start to breathe in the laughing gas but there also exists the possibility that they will experience intense excitement or happiness. The latter is less likely as most children simply feel calmed after inhalation.
Remained Awareness During Appointment
While laughing gas sedation does cause your child to feel a little tired, they will still be awake the entire time they are inhaling the gas. Our pediatric dentists as well as dental staff will monitor your child's level of sedation so that they are still able to participate in their treatment, i.e. follow verbal commands.
By being able to actively cooperate while relaxed, your child will see that there is nothing to fear and that our dentists only want the best for them in terms of their oral health. A calmed experience with laughing gas during one visit could even help them to conquer their initial phobia enough to not need the sedation in the future.
Quick Recovery Following Use
In addition to remaining awake during the use of laughing gas, your child should also recover from the general effects pretty quickly after the
is removed. However, they will be observed for a few moments after their treatment is completed just to confirm their recovery.
Once they realize they have successfully made it through their appointment, they will likely feel a sense of pride and accomplishment. An anxiety-free visit is something to applaud!
Would Your Child Benefit From Laughing Gas?
If your child is expressing fear with regards to their dental appointment, our
may recommend light sedation. Laughing gas is a safe way to relax your child while also still allowing them to be present in the appointment.
Need to make an appointment or have additional questions? Contact us online or call Grandville Pediatric Dentistry today at (616) 531-3430.